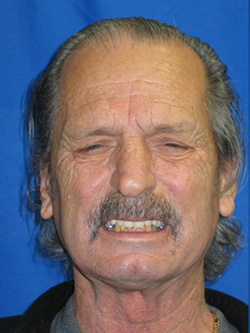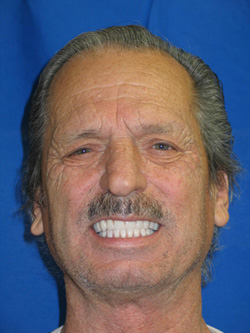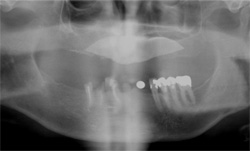 His oral cancer screening was negative, as was his TMJ (jaw joint) and muscle exam. He showed excellent bone structure and ridges for the support of his dentures. He did have two abscessed teeth (the arrows) but the other teeth were too broken to save. We discussed several approaches including new conventional dentures and several implant retained options. Because of his strong bone support, he chose a new upper conventional denture and a new lower denture which could be secured by attachments to his two good remaining teeth. Because he expressed a history of problems getting numb, he chose to be IV sedated.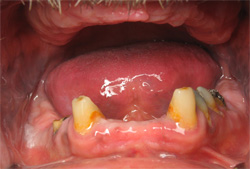 Here we have placed Locator Attachments (think heavy duty snaps). His new lower denture will have the opposing portion of the 'snaps.' Once placed, the lower denture will be secure for eating, talking and smiling. If he should lose these teeth, his lower denture can be adapted and attached to implant locators.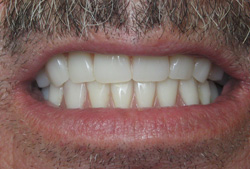 Here we have inserted his new upper denture and lower denture is 'snapped' into place.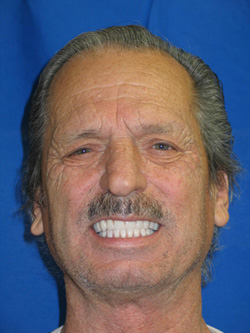 DON gives us a big smile showing a handsome smile. Best of all he can now eat. We still recommend cleaning and maintenance on the two remaining teeth so he can save them as long as possible. Congratulations, DON!
For More Information, Please Call (719) 488-2292 or Click Here to Contact Us