Advanced COSMETIC Dentistry
Welcome to Northgate Dental!
It is our sincere hope that the information provided here will answer questions and inform you of new advances in dentistry.
Welcome to Northgate Dental
Your Advanced Dentist In Colorado Springs, CO
As a top Colorado Springs cosmetic dentist, Joshua Carter, DDS offers a unique commitment to adults who require advanced dental care.
Please browse Northgate's
dental services
, case studies and articles; learn about dental implants, same day crowns, oral reconstruction
,
dental sedation options, dentures, even teeth whitening.  As you browse though the site, we believe you will understand why Dr. Joshua Carter and Northgate Dental rate as a great choice for those who are seeking a high quality customer service cosmetic dentist. When you have questions about Invisalign, cosmetic dentistry, sedation, sleep apnea, CEREC same day custom crowns, or any service we offer (and most people do have questions) please email us or better yet, pick up the phone and
give us a call
!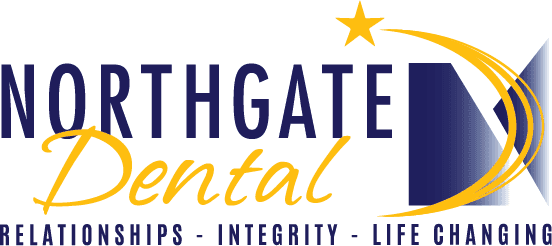 As a dentist Colorado Springs can trust, we believe in customer service and promise to take all the time you need to answer questions and assist in your educational quest regarding the options and choices available to you. While we provide a broad range of basic preventative and restorative services, we especially encourage you to spend some time with our dental implants and sedation pages. If you use a C-PAP machine, you might enjoy checking out the sleep apnea information. 
All of the information here is intended to help you understand your options and to clarify the choices available to you. It is our sincere hope that the information will answer questions and inform you of new advances in dentistry.
Case Studies presents information about actual cases performed at Northgate Dental.  You will find information about Cosmetic Dentistry options, grafting and oral surgery.  All the treatment of the featured case studies was performed in our office.  Very few procedures are referred out to a periodontist or oral surgeon offices.
Do check the About Us page.  You will see the dedication Joshua Carter, DDS and his team have to cutting edge technology and training.  Don't miss the Mission Statement; that is our promise to you.  So if you are looking for a dentist that can offer you the exceptional quality and experience you deserve, contact Northgate Dental.
We have patients in Woodland Park, Pueblo, Trinidad, Castle Rock, Denver,  we even draw from Kansas and Nebraska.  As a nationally recognized dentist, you can expect Joshua Carter, DDS to provide his patients with exceptional quality and a unique experience backed by Northgate Dental.  We invite you to experience why Dr. Carter is the dentist Colorado Springs families trust most.
Great option for high anxiety
A full service dental office
The staff at Northgate Dental is top notch. They're not there just to get you in and out of the seat, they take the time to get to know you, your family and how to best make you comfortable while being at the dentist office. I'd had plenty of bad experiences in the past with dentists and my last experience with Northgate Dental getting 7 cavities (yes... 7) filled made me a customer for life because they took the extra time and effort to make sure I was comfortable during the procedure.
The best dental experience I have ever had. They are so nice and so professional at the same time. They now do same day permanent crowns which is fantastic. It is so nice to not have to worry about wearing temps and then going back in to get the permanent ones in. Dr. Carter and his staff are the best!
Everyone was very attentive and considerate--a very happy office with many laughs and smiles. The entire experience was pleasant and everyone made me feel important and comfortable. Thanks to the whole office and staff -- I highly recommend Northgate.
I was terrified to go to my dentist appointment I have had so many traumatic experiences in the past I was just avoiding the dentist all together. I had since a wonderful positive experience here everyone was so nice List and Chris were so understanding and kind it made it possible for me to relax. I don't have any suggestions for changes at this time.
Thank you for making me feel as if I were your only patient. The sign of a good sale is follow-up. Dr. C and his staff are wonderful in this area. After thirty years I am so proud of my smile. What a great environment. If I were not retired I would apply for a job. AWESOME!
The new location is just amazing!!! I can't be surprised because Dr. Carter only wants the best for his patients!
Nice clean office and very friendly staff! Each and every staff member / hygienist/ dentist were VERY friendly! Everyone was professional and went the extra mile to ensure my comfort! I would highly recommend this office!
Top notch dental practice. I've had a lot of work done on my mouth and I've been to dentist all over the country. Northgate dental gets an A++++. Staff is professional, caring and attentive. Even got a follow up call from Dr. Morgan later that evening to see how I was doing. I have more dental work to be done and will definitely be returning to Northgate dental.
Friendly, professional staff greet you, knowledgeable hygienists perform comprehensive tests and work, and the dentist will answer your questions. Prices are discussed at the end of the session with clarity. Very impressed with the whole operation!
I am beyond grateful for the staff, and Dentist! From the time I made contact by phone to walking in the door, I was greeted with a friendly welcome all the way around! The office was beautiful and felt warm (like home). I was squeezed in to such a busy schedule as a new patient with a semi emergency with open arms! This is my new Dental office! The end of my visit, had me sold with the silver platter of goodies, but not to forget I love my smile 😁 Thank you Northgate Family!
This is the BEST dental office I have ever been too. I have had a bad experience at a different dentist and so I came in very nervous. They are all very kind to me. Didn't try to do anything that I asked them not to do. They talked over everything before hand and made me as comfortable as possible. I am very grateful. I would recommend them to everyone!
Dr. Carter, I want you to know that I received excellent treatment today. The process wasn't totally painless, but bearable. I would like to share my appreciation for Bev's skill at building my temporary bridge. I have had dozens of temporaries in my time and never had one that required no adjustments. She was spot on. Thank you for hiring such skilled staff. I look forward to my permanent bridge.